The Jazz Terrace is open from noon to 2pm
We select for you exceptional meats: entrecote XL, rib of beef with Bearnaise sauce, traditional steak frites or Rossini hamburger with truffles. Treat yourself! To begin with, try our homemade duck foie gras terrine or our crunchy vegetable salad for those with a small appetite. The chef prepares delicious desserts: finish with a sweet touch: fine apple pie, pineapple and lime carpaccio, unless you succumb to the home-made chocolate mousse!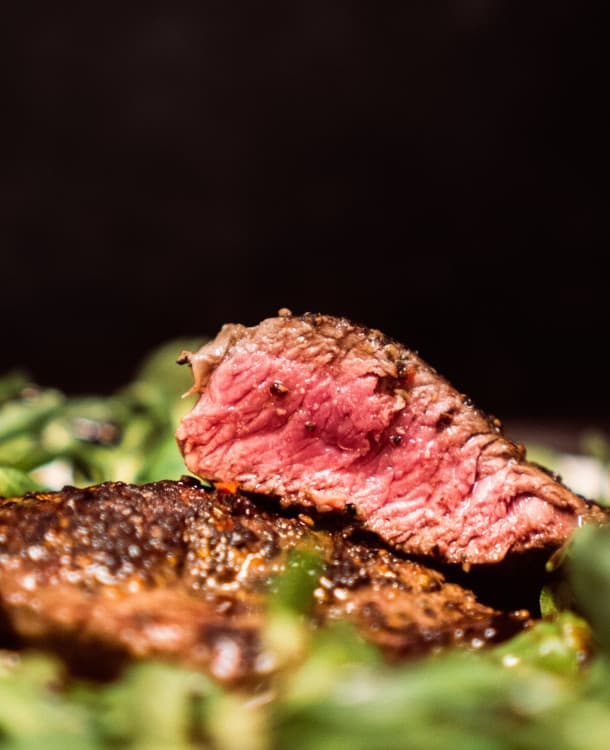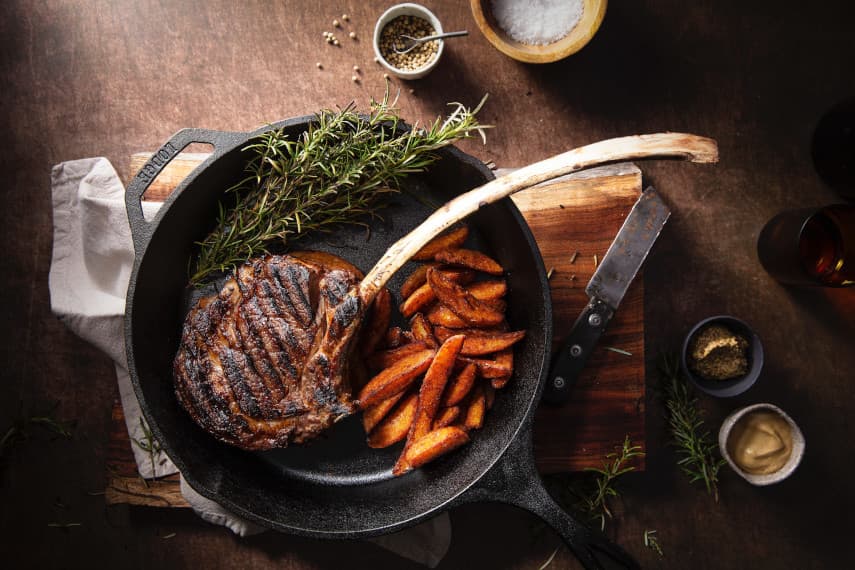 Bresse chicken, Breton lobster roasted with truffle butter, turbot from the Atlantic coast cooked at a low temperature, pan-fried Aubrac beef fillet, old-fashioned carrots, potato mousse with truffles... Here are some of the exceptional meats that will brighten up your plates.
The animations of the troupe Quel Cirque!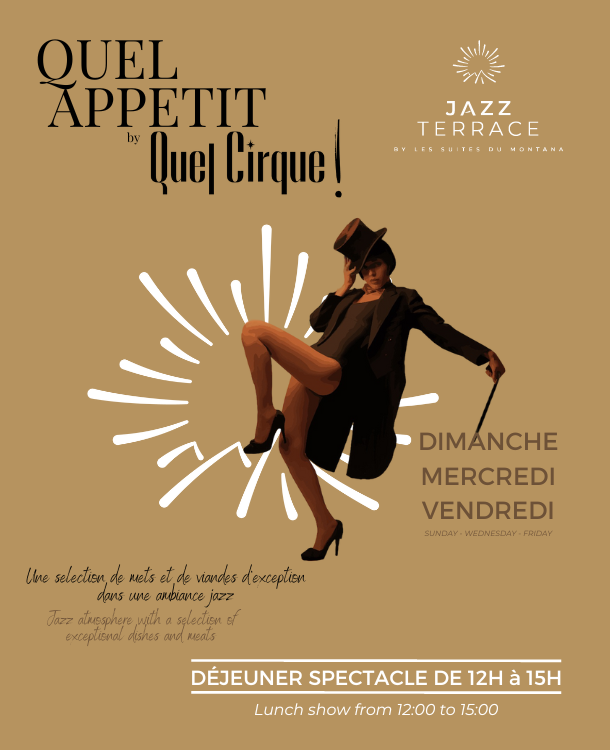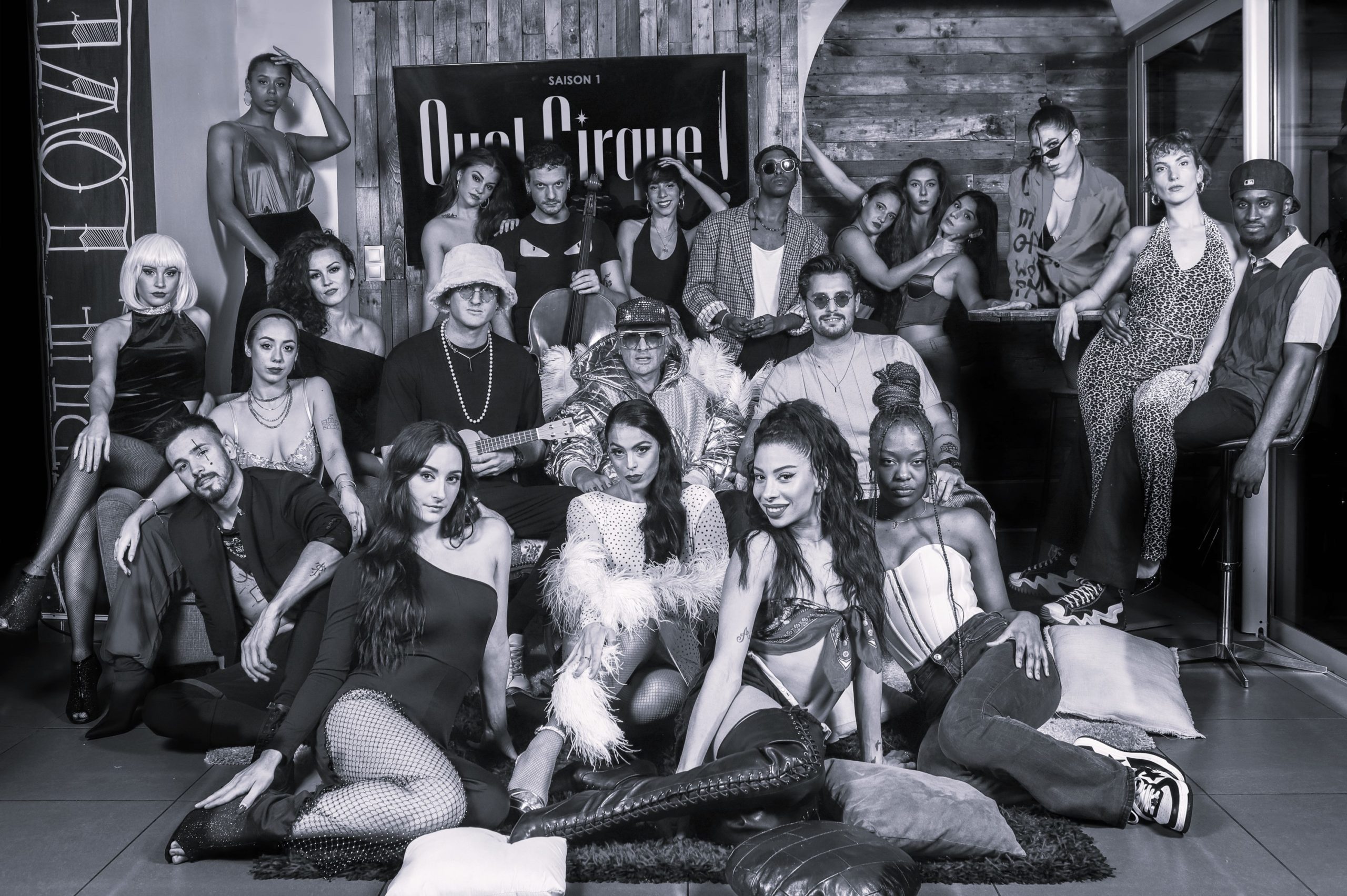 Every Wednesday, Friday and Sunday, the Jazz Terrace welcomes the troupe Quel Cirque! between 12:30 pm and 3 pm for a mini-review composed of vocal performances, musicians and dancers.
Our other trendy addresses
Treat yourself to the best tables in Tignes
Vary the pleasures by discovering our other addresses located a few metres from the 5-star hotel Les Suites du Montana.