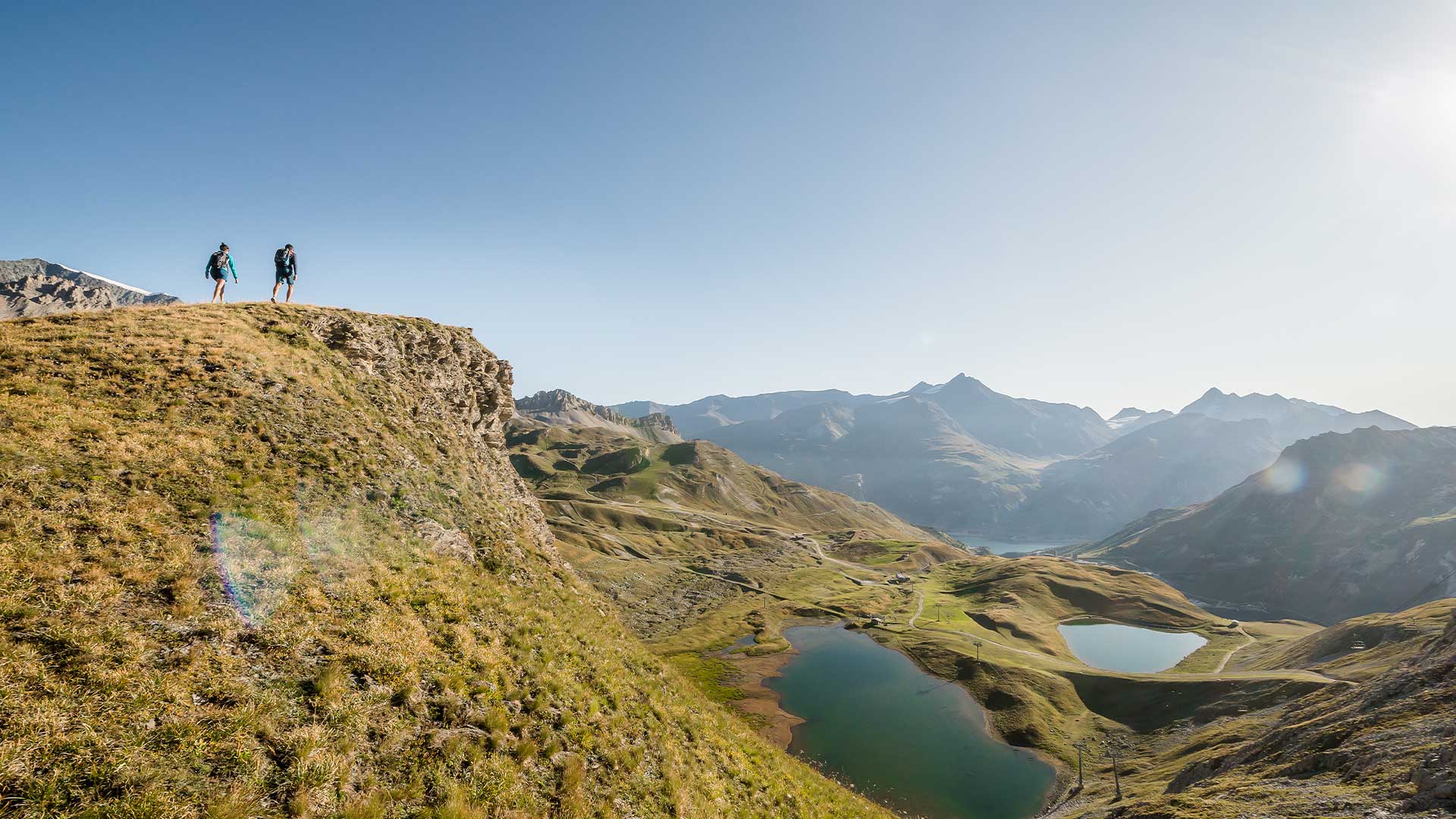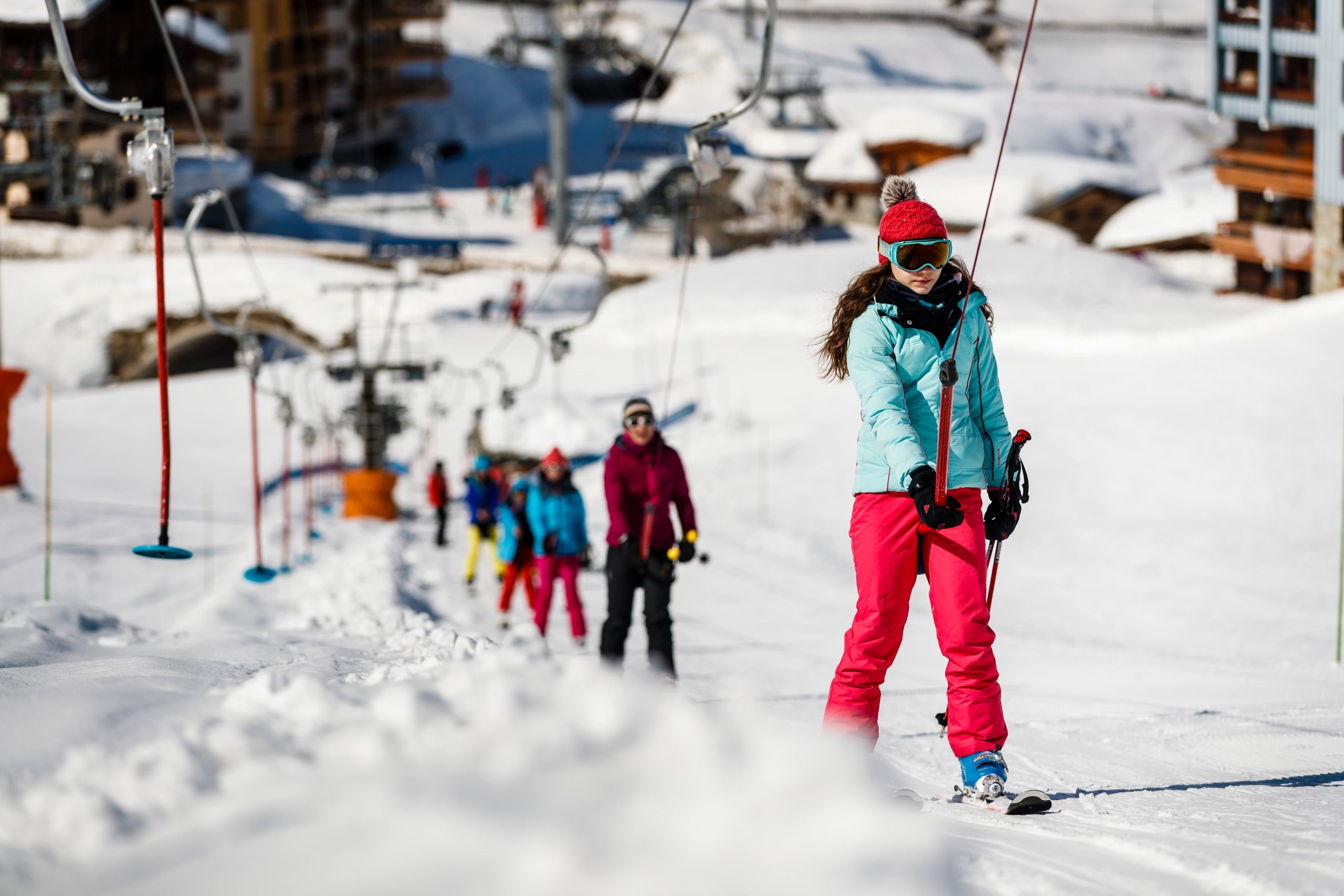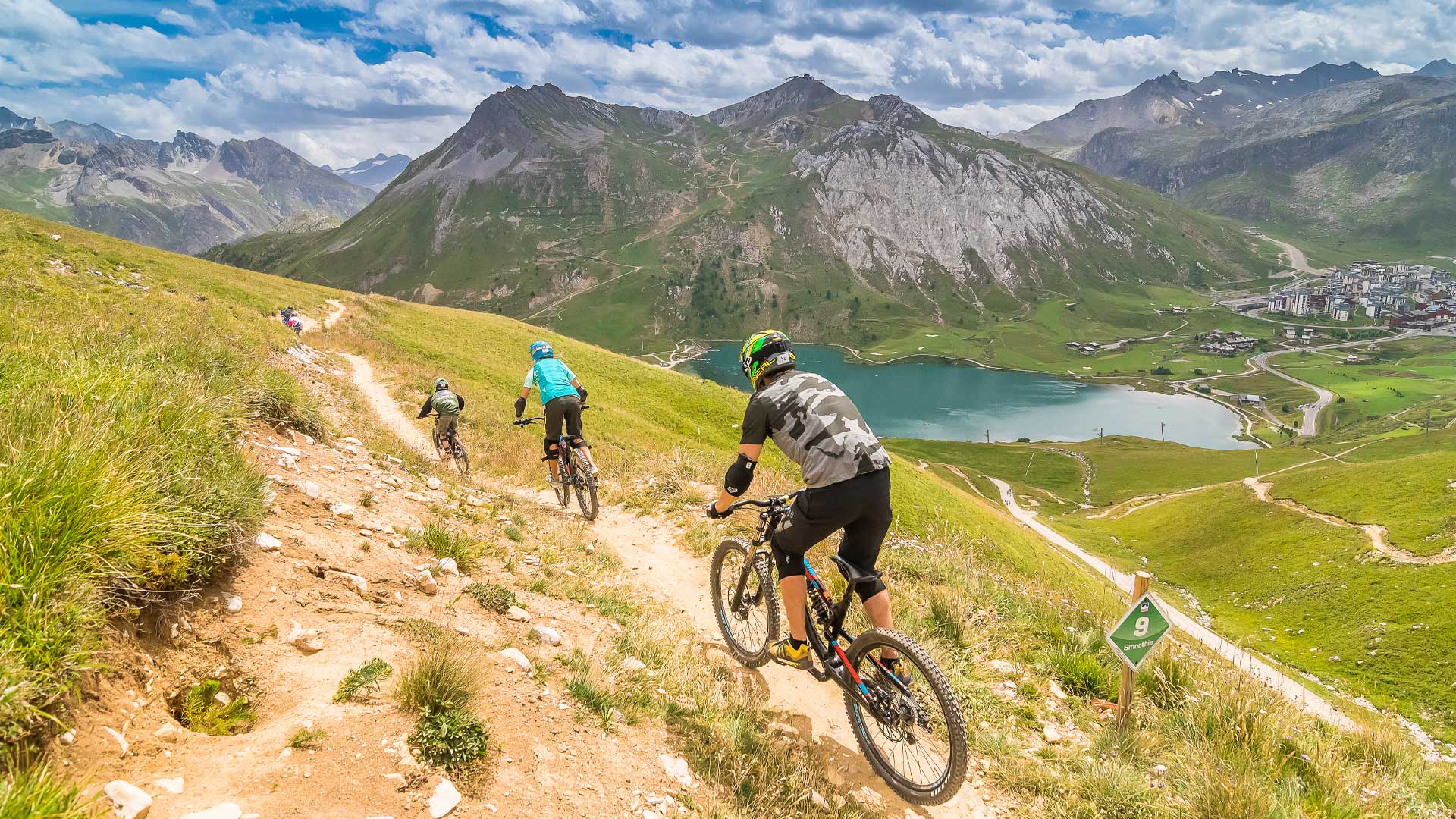 For an unforgettable
unforgettable
Just bring your suitcase, we'll take care of the rest. Do you like to ski? Before caressing the powder snow from morning to night, book your ski pass from the hotel and check out our Ski Shop designed in partnership with the famous Bernard Orcel boutique. You will find a selection of equipment, accessories and skiwear to become the king or queen of the slopes.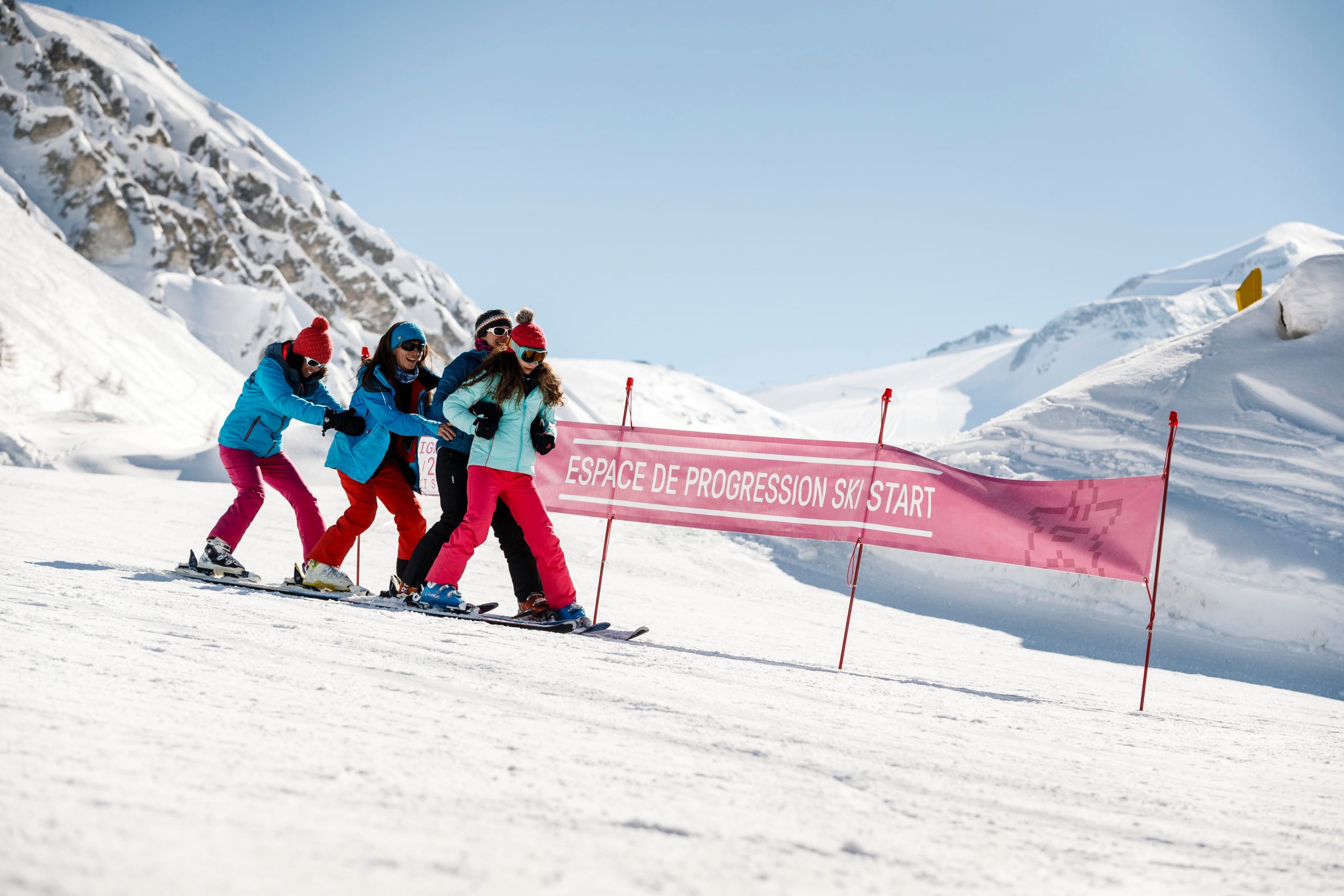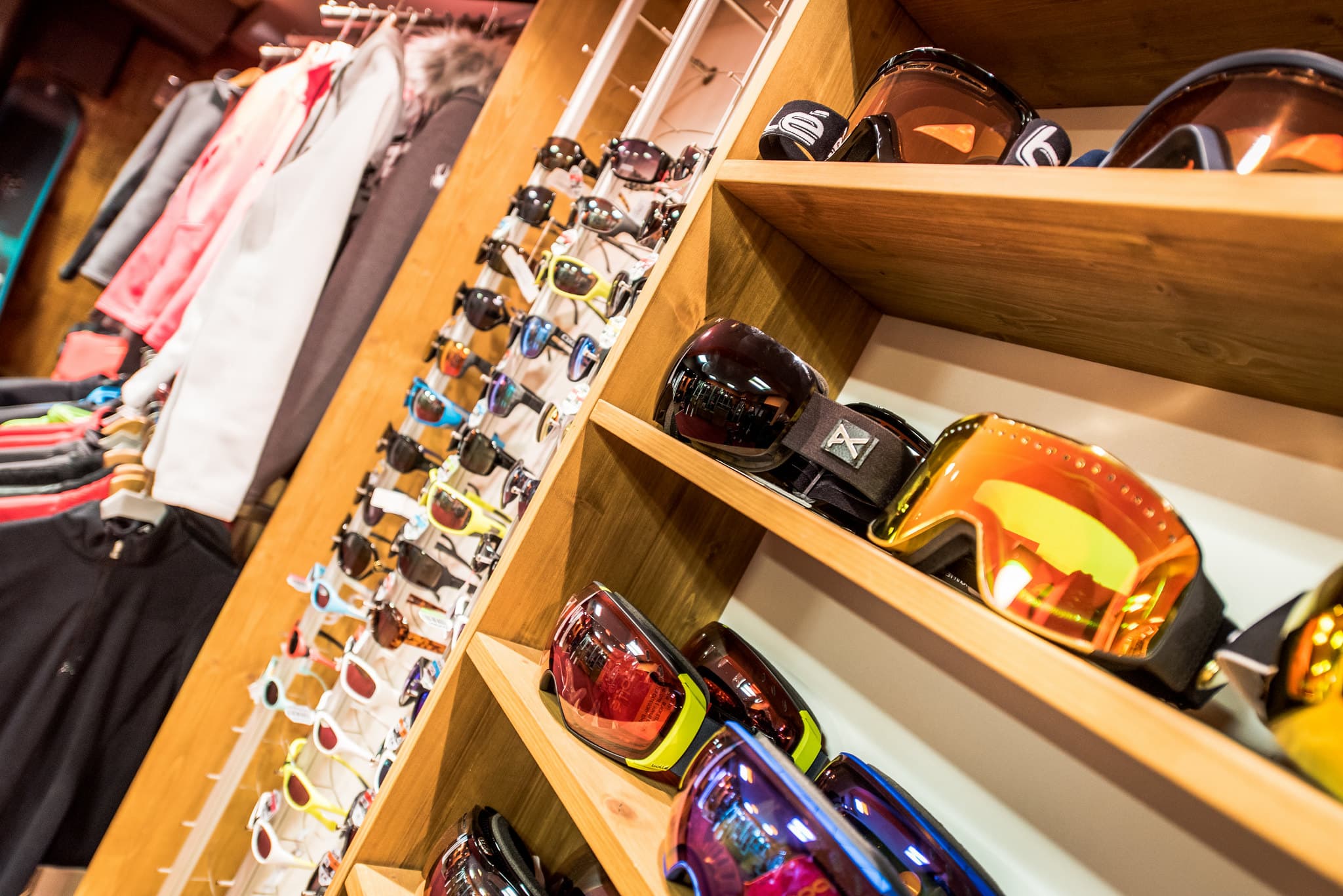 Need an introduction or a refresher course? The French Ski School offers group and private lessons for children and adults. An information desk is available at the hotel every Saturday from 4pm to 6pm.
What to do
in Tignes?
In winter as in summer, the resort of Tignes Val d'Isère is full of resources. Spice up your stay and prepare a 100% thrill program or simply enjoy the sumptuous landscapes. Our Guest relation will help you to choose and book your activities.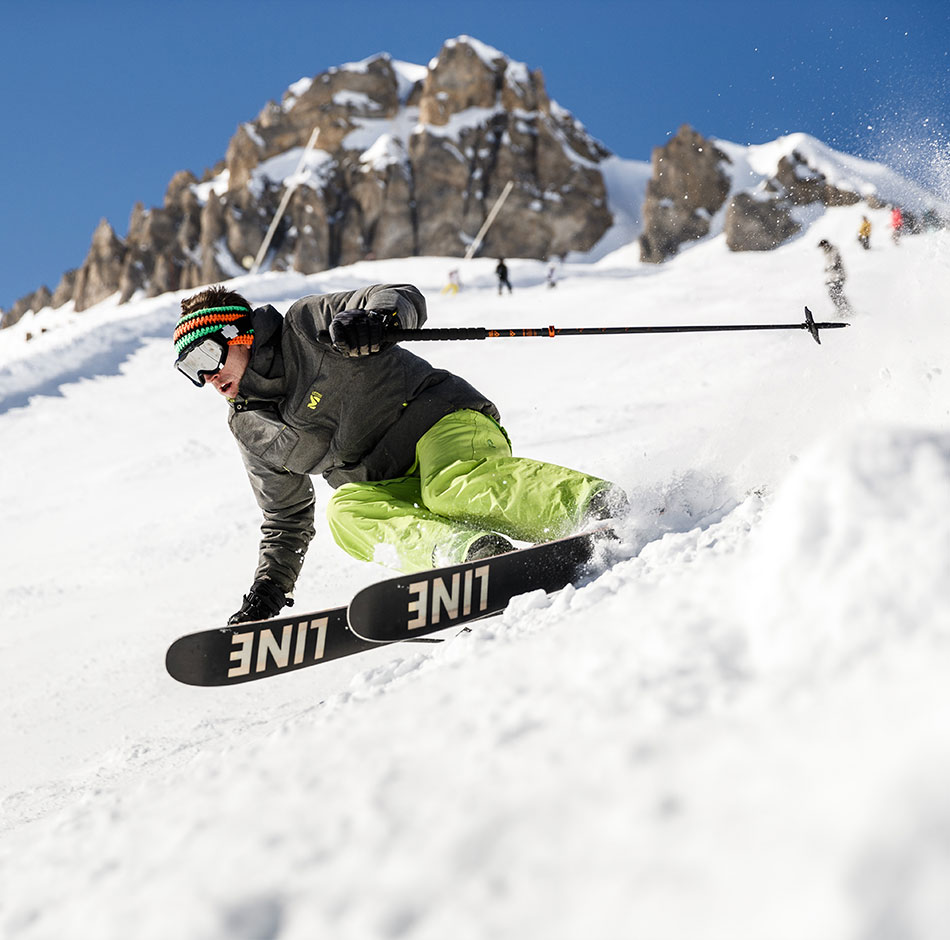 winter 01
Speed Riding
Combine the thrill of skiing with the majesty of a mini-paragliding flight to discover the mountain from every angle. Breathtaking scenery and a feeling of lightness guaranteed!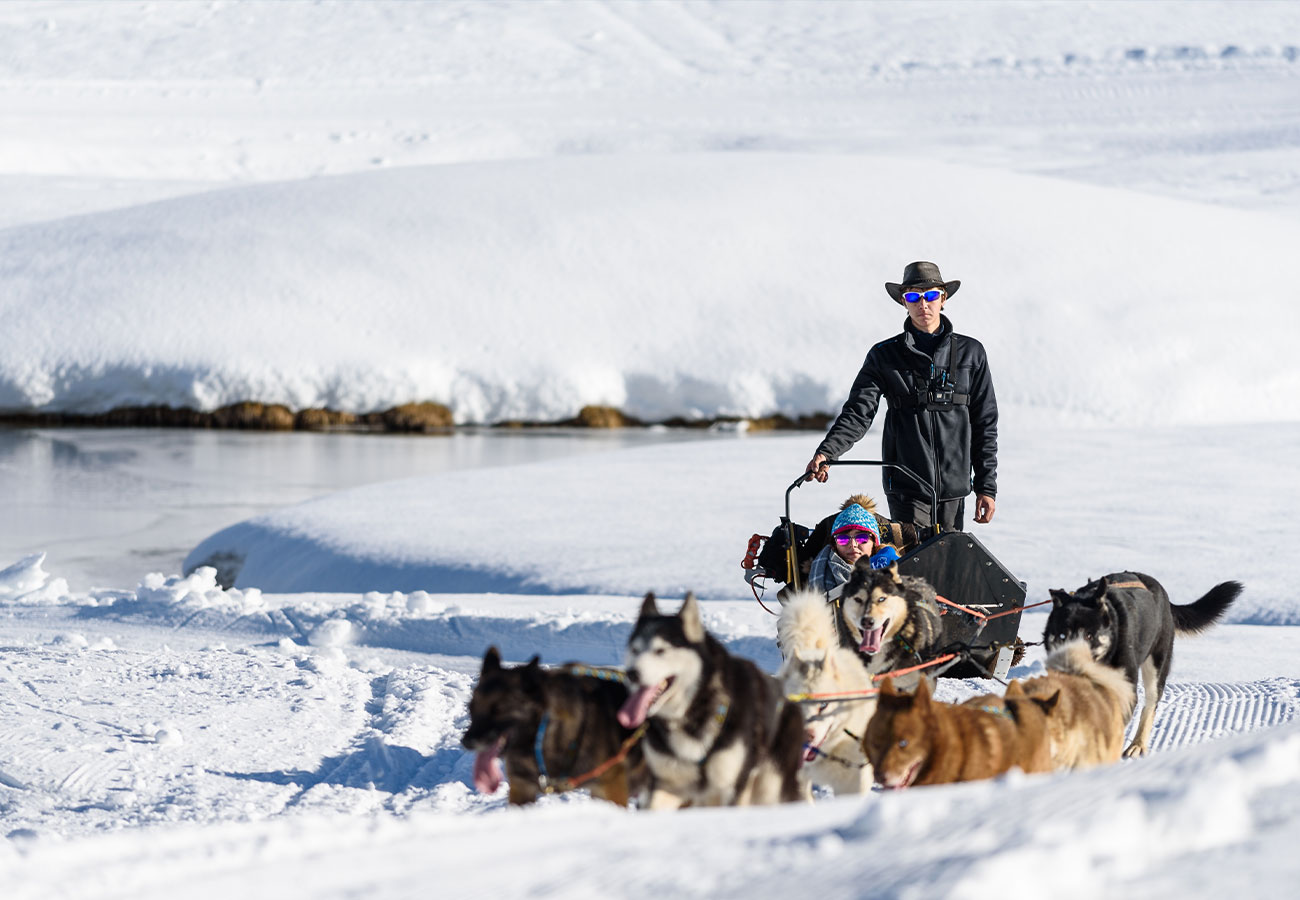 winter 02
Dog sledding
Dress in your warmest clothes and make a child's dream come true: a ride with adorable sled dogs in the heart of the snowy landscapes of Tignes.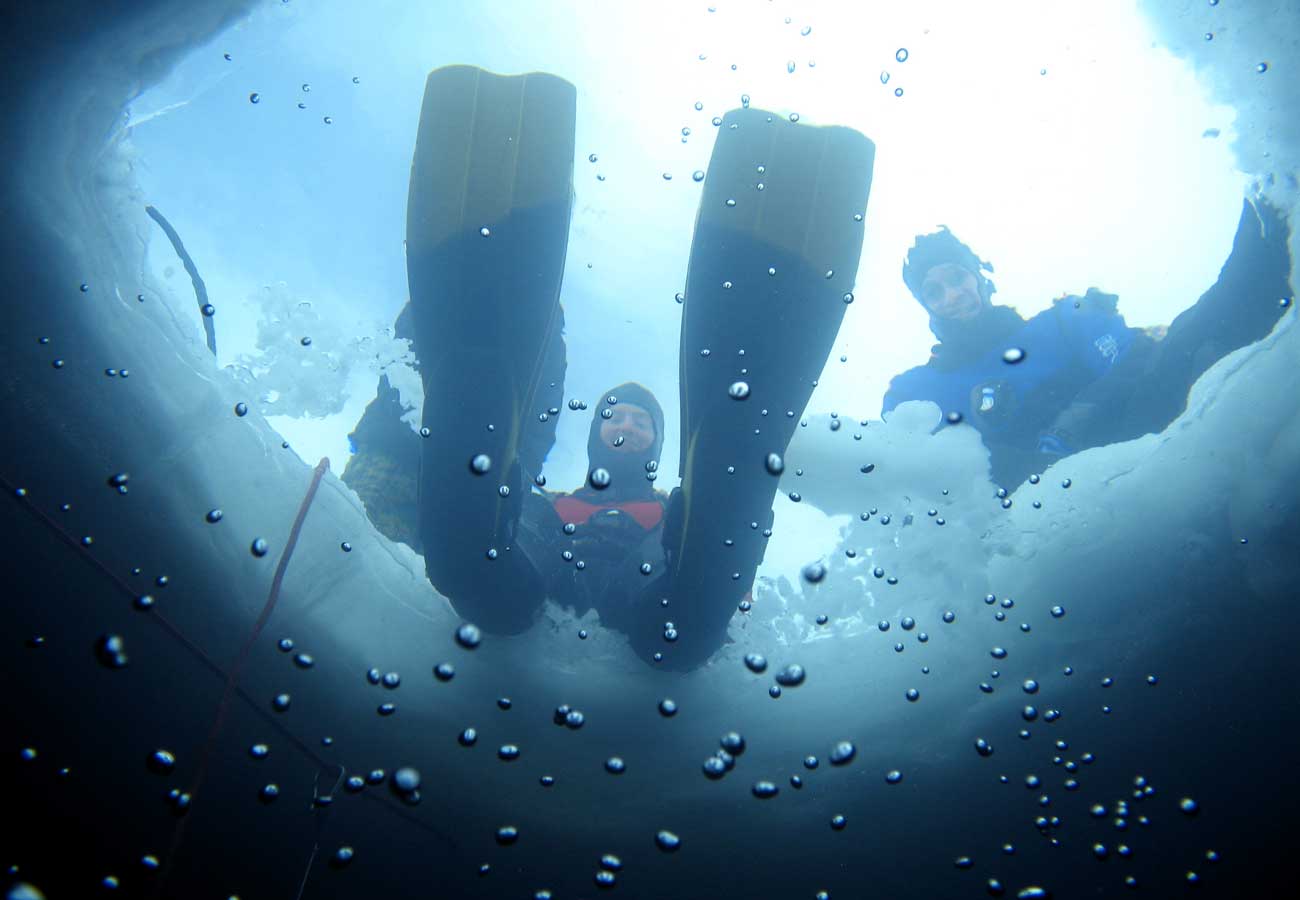 winter 03
Ice diving
Accompanied by professionals and equipped with a wetsuit and mask, immerse yourself in the water under a thick layer of ice to admire sumptuous shades of blue in a deafening silence.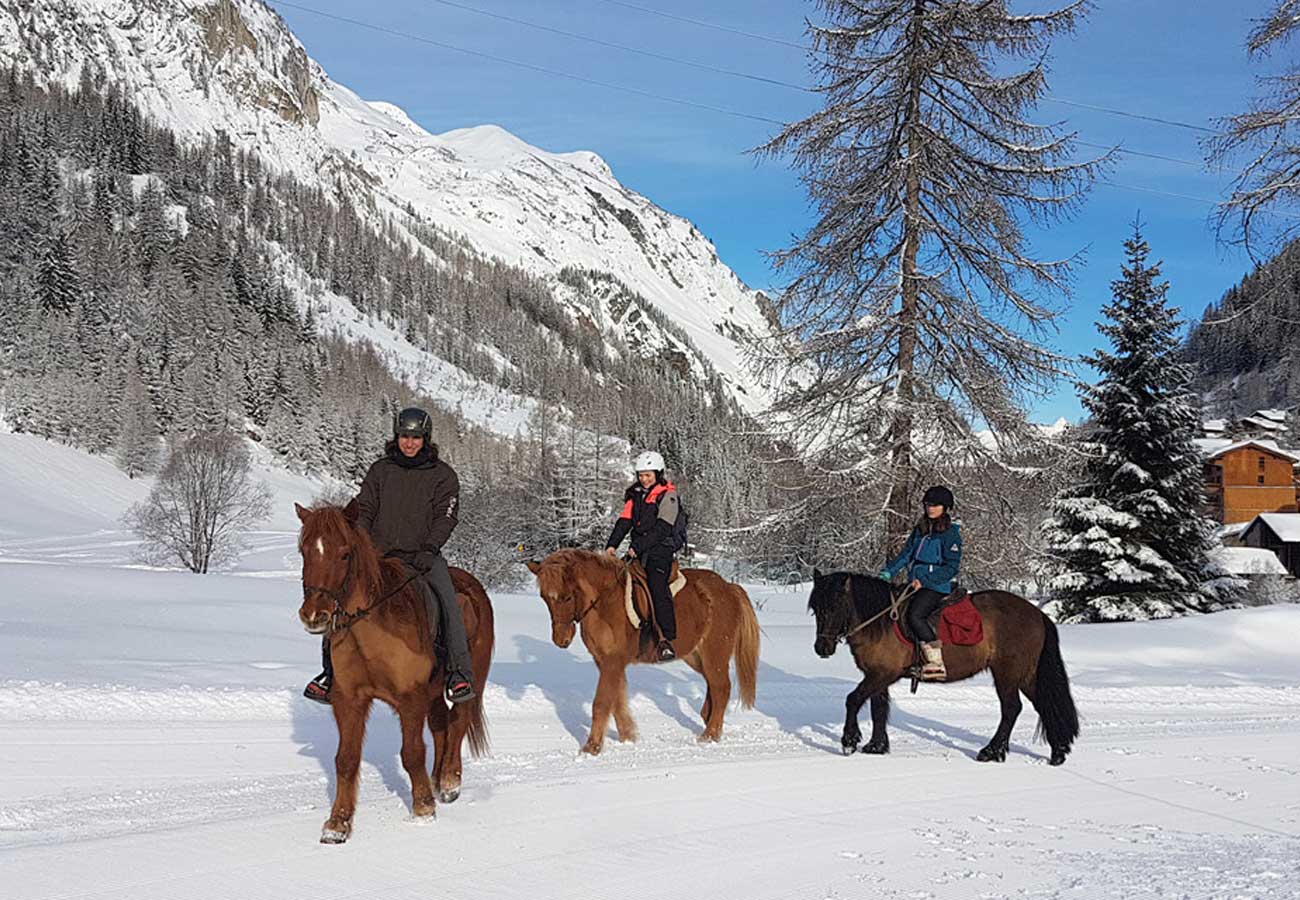 winter 04
Snow Riding
Young and old alike will appreciate the variety of equestrian activities on offer in Tignes. Horse Snakegliss, Ski and Snowboard Joering or just horse or pony riding between the rivers and the snowy pines: the stirrups are waiting for you.
Summer 05
Hiking in the Alps
Take your pick from dozens of marked hiking trails, put on your boots and set off to conquer the most beautiful landscapes of the Vanoise massif between lakes, waterfalls and mountains. And for the most courageous, the ultimate reward: a blueberry tart eaten at the foot of a refuge, at an altitude of 3500 metres.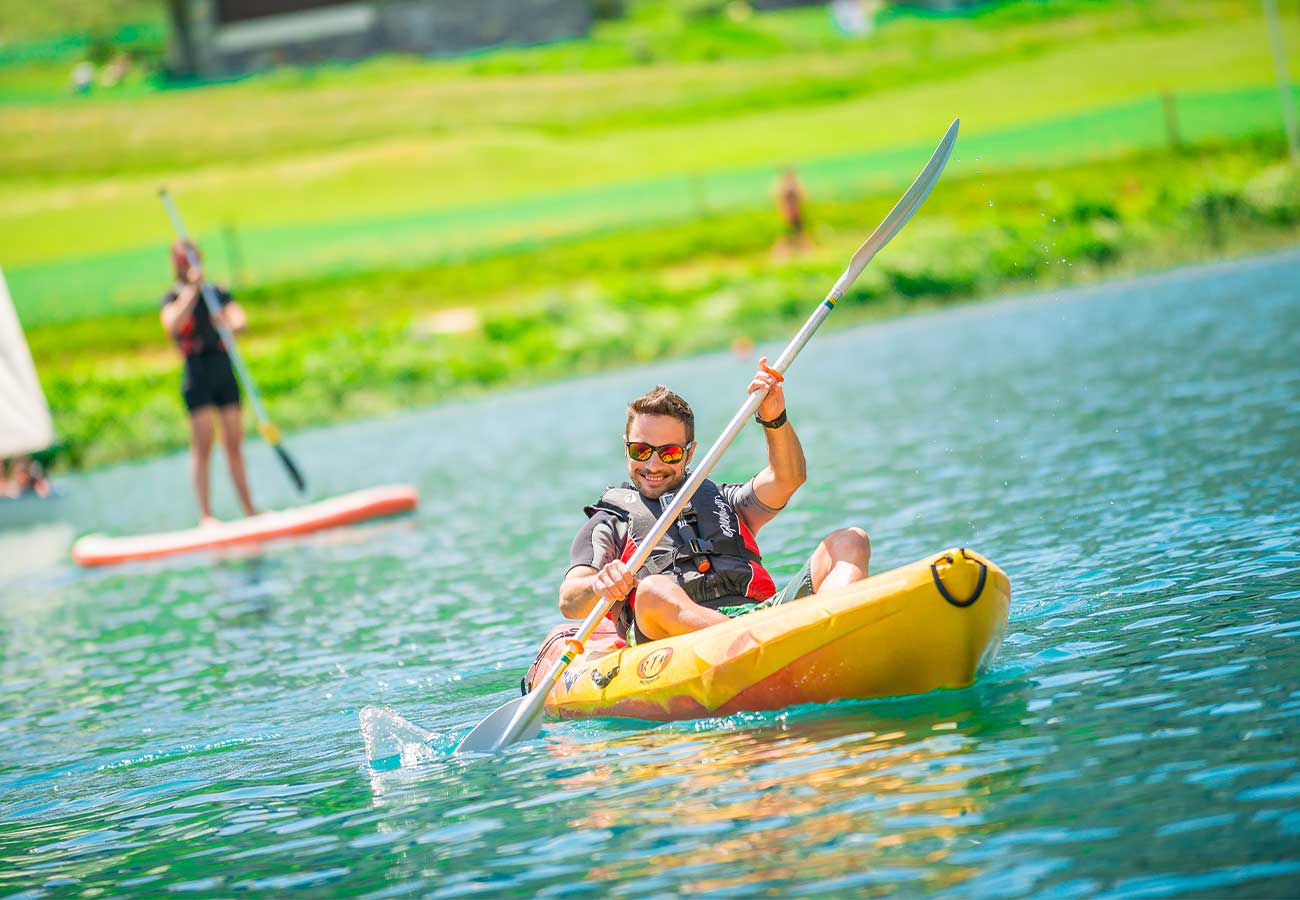 Summer 06
Rafting and kayaking
Sometimes you have to get wet! Try your hand at rafting and kayaking or take a thrilling trip down the rapids of the most beautiful rivers in the Northern Alps.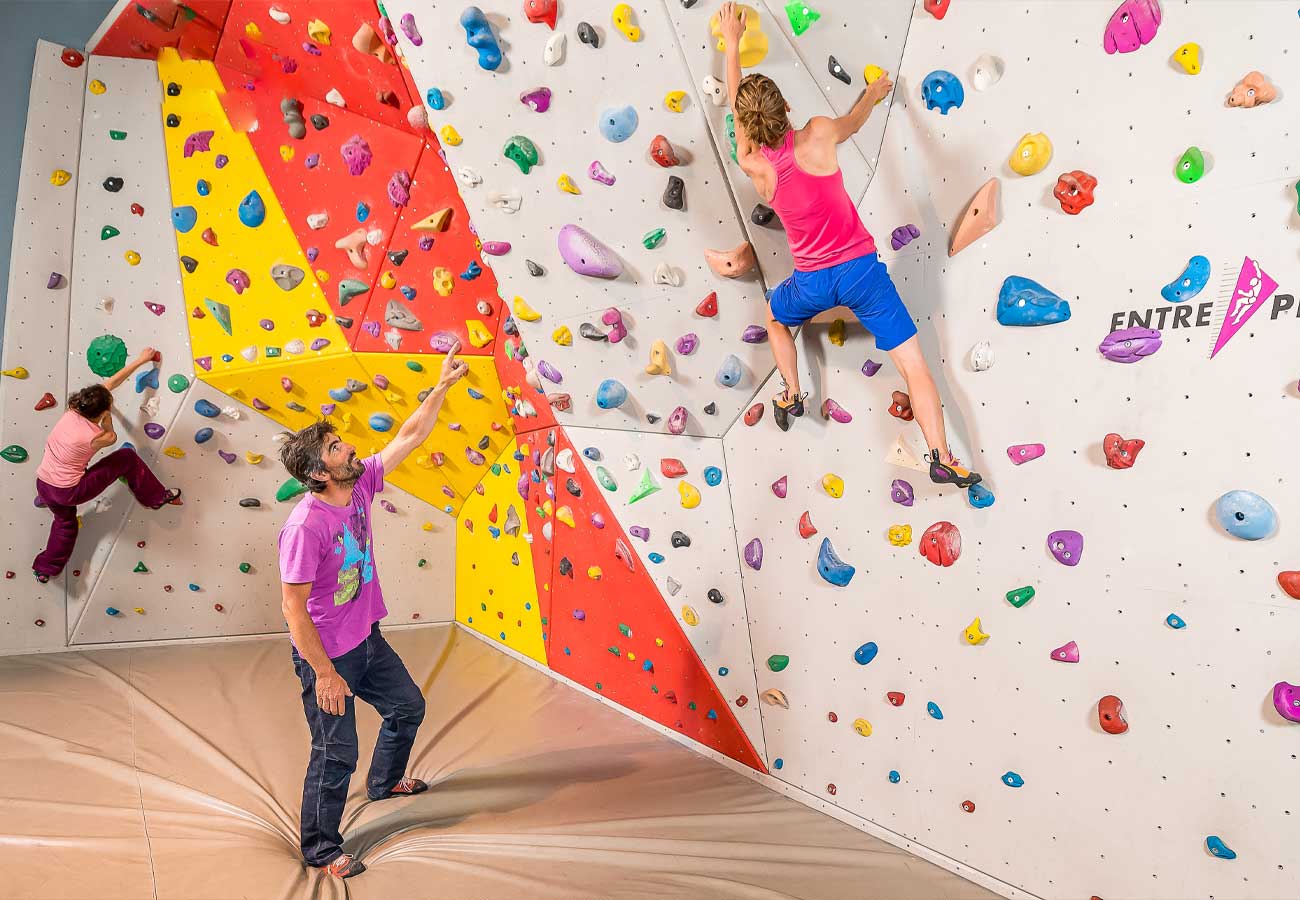 Summer 07
Climbing
Reach the summits by force of arms by confronting an artificial climbing wall or one of the natural cliffs of which the Alps have the secret.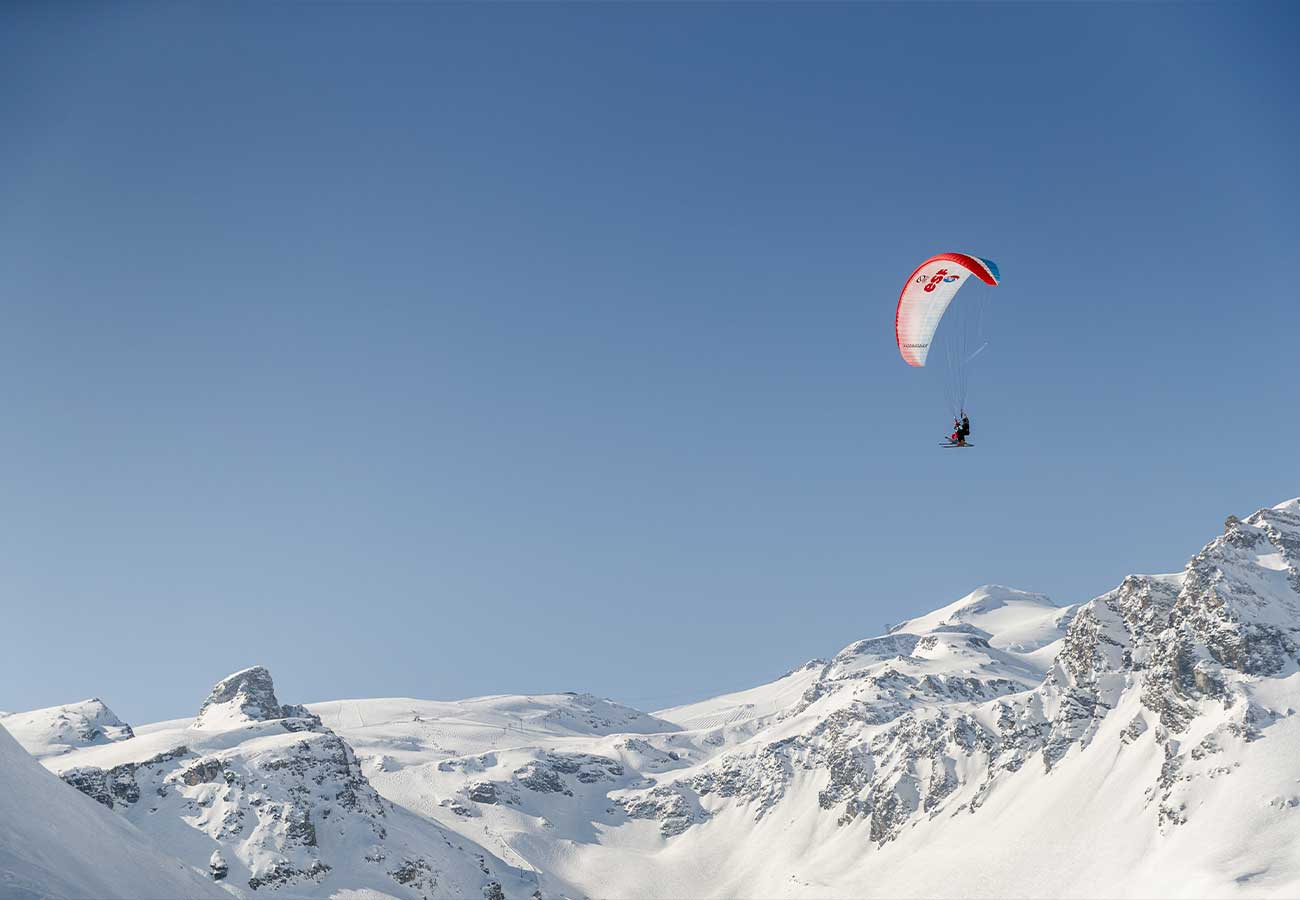 Summer 08
Paragliding
Spread your wings and make communion with nature. Flirt with the sky of Tignes and overlook the breathtaking landscapes of the Vanoise massif in complete safety during an introductory or advanced course.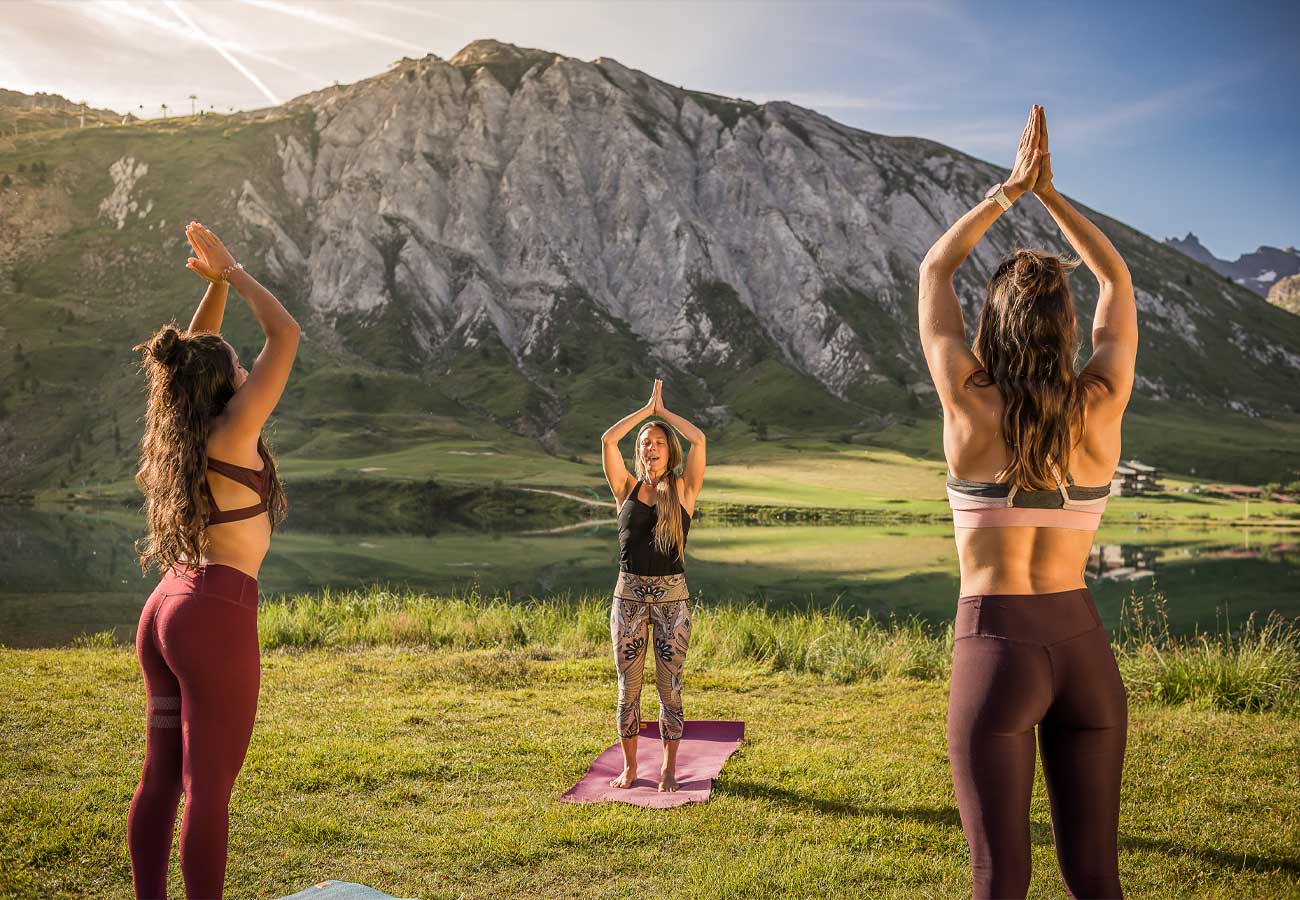 Summer 09
Yoga classes
Practice yoga in the great outdoors in summer and winter and take care of your body and mind in a class by the lake, at altitude or after a hike, in the company of a professional.